Messages

3,921
Country
Hi,
I have two or three projects going on at the same time. Since I fell like I got locked in one airport quite a long time. Having more than one project at a time might decrease my boredom.
I did VTBS_FSX for Armi Project. It is on sale in Simmarket quite a long time.
Things changes and many new tools from Arno have make scenery design is more convenient. Especially Model Converter X options such as draw call batching, round world correction placement, ground polygon wizard etc. You have to try those tools. They are really change the way we do scenery. Thanks Arno for his brilliant tools and ideas.
There are two airports in Bangkok. They are really close together. The only way to do Suvarnabhumi, Don Maung airports and the Bangkok City at the same time is to make they share textures as much as possible. I really try a lot on this and make sure that when you fly to Thailand, you will see the things as real as it gets.
VTBS overview. Just for reference to place buildings. The real photoscenery need a lot of space and time.
VTBD overview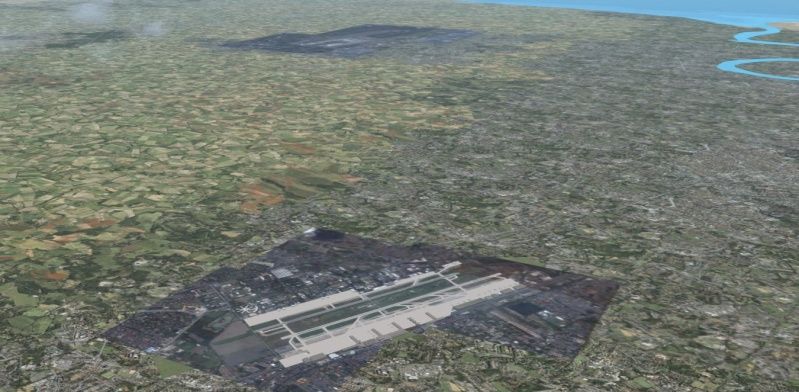 Jetways and concourse of VTBS.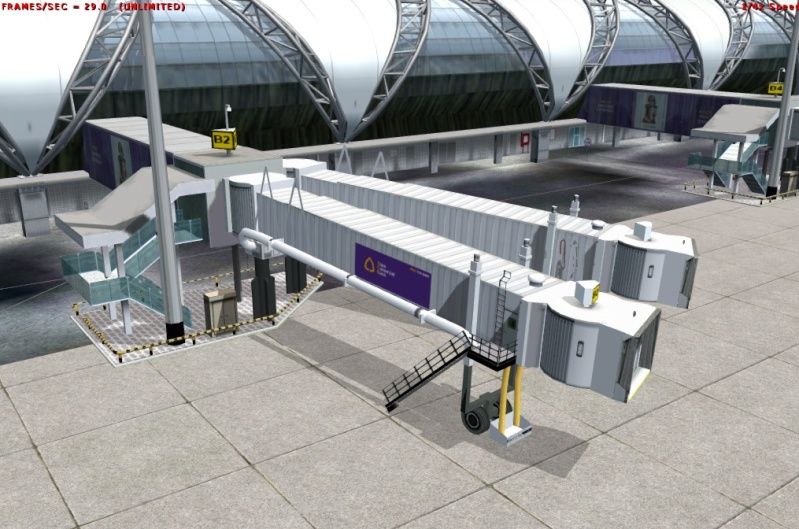 Bangkok City (picture from FS9 project)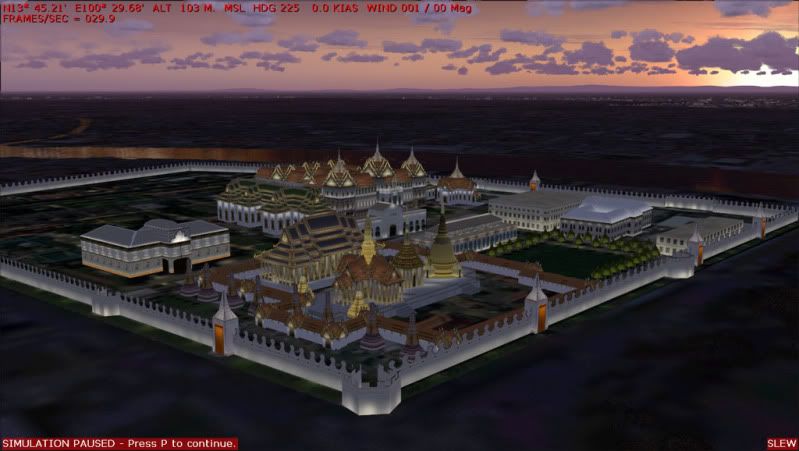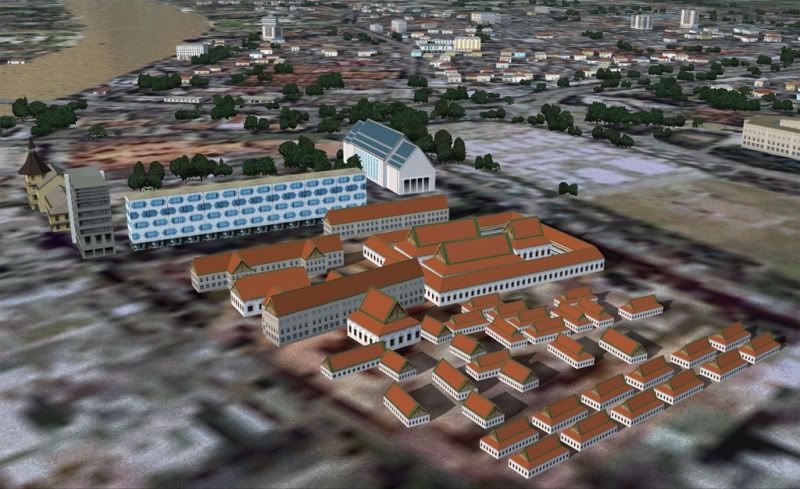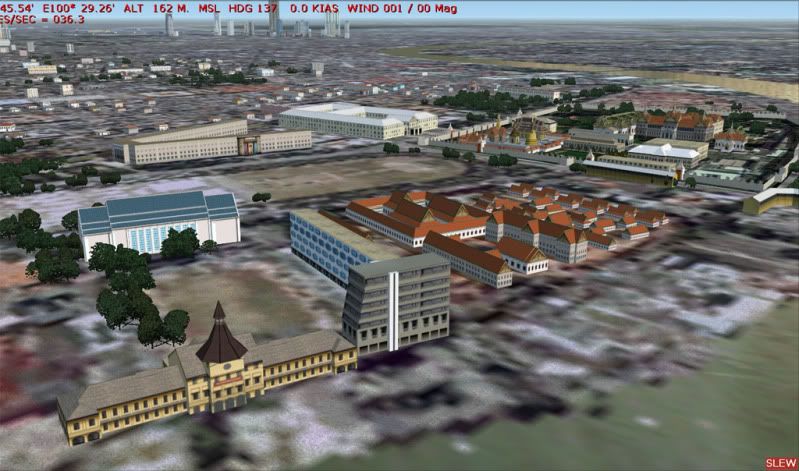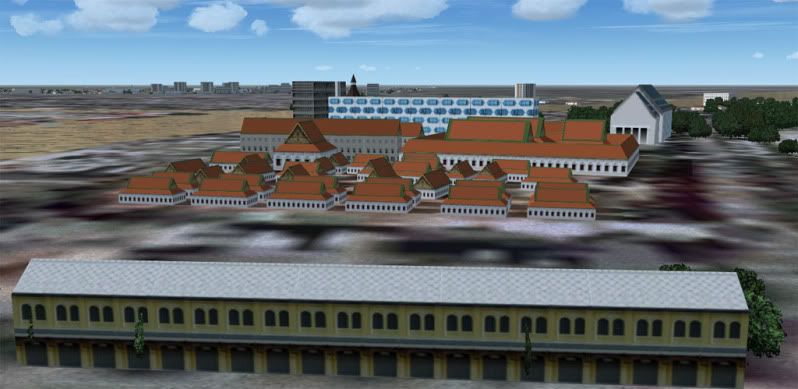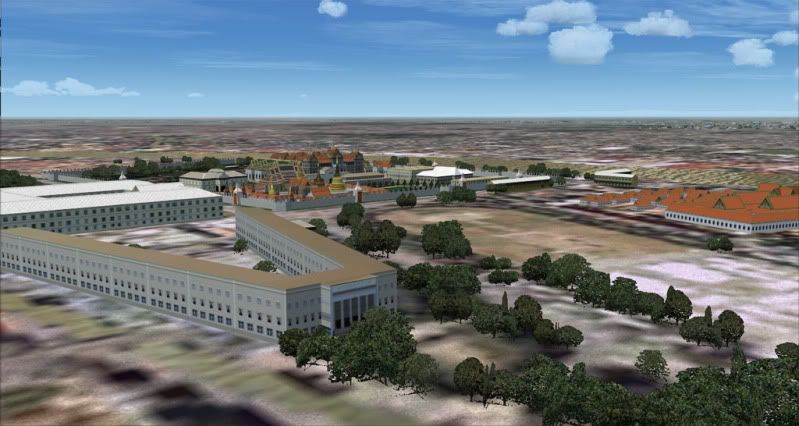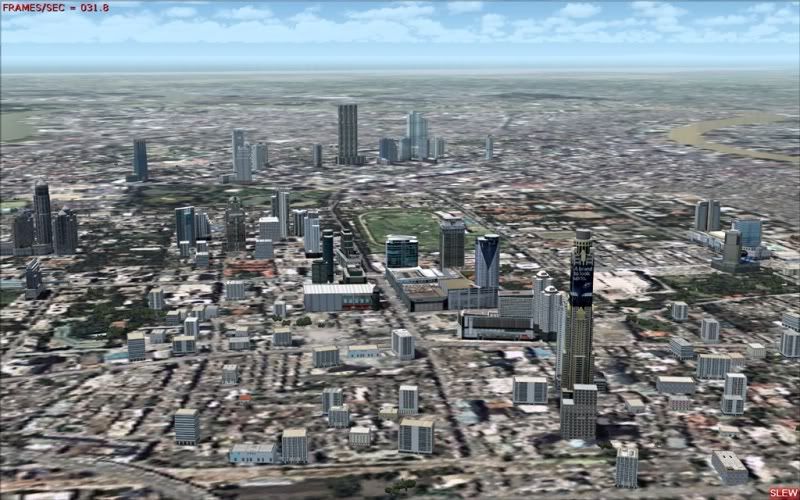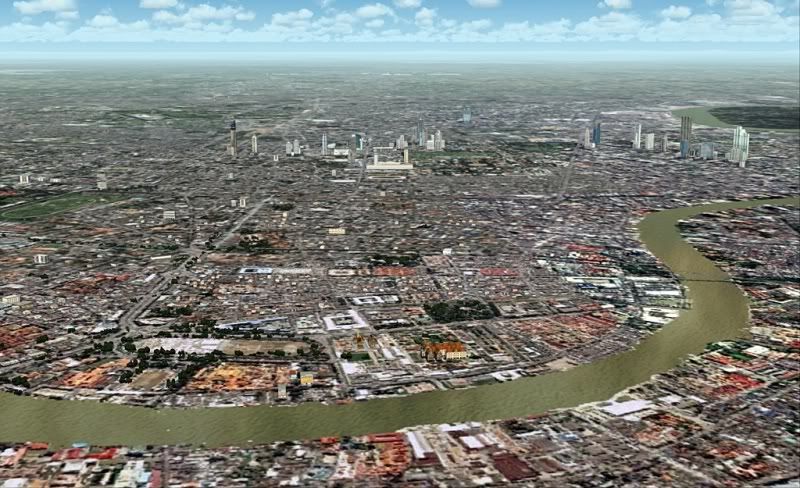 Wishing me a good luck.
After posting this, I'll go back to work with WMKK again.
Last edited: