Hi,
I am working on a large scenery, one province of my country ...
Open databases for autogen creation are very poor or does not exist, but to the topic -
I`ve made my own database with trees (finished), buildings (working on).
During testing water mask, I`ve generated sampel of autogen and im not quite happy with it.
The input source of vegetation is very detailed, looks really nice- but only in gis software(fot_3).
In FSX situation is little different-(fot_1, fot_2), the vegetation is generated in river and that is all about. Its my main problem.
Is there any way to get rid of it?
Fresh install of FSX+ACC, no edited cfg, no installed addons, autogen set to dense
Screens: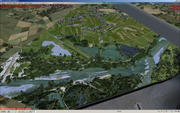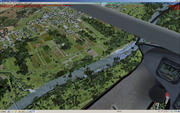 ps
Ive been here for a while, wonderful place,
Its my first post so hello all,
wonderfull tool Arno btw : )
Thanks for help
Michael