Hello together,
in my UGMS Mestia scenery I finally got the Annotator to work and the buildings and trees show up nicely on the photoscenery. There are some areas though, that show no autogen at all and I don't know why. Maybe you can help me.
This is what it looks like in the Annotator: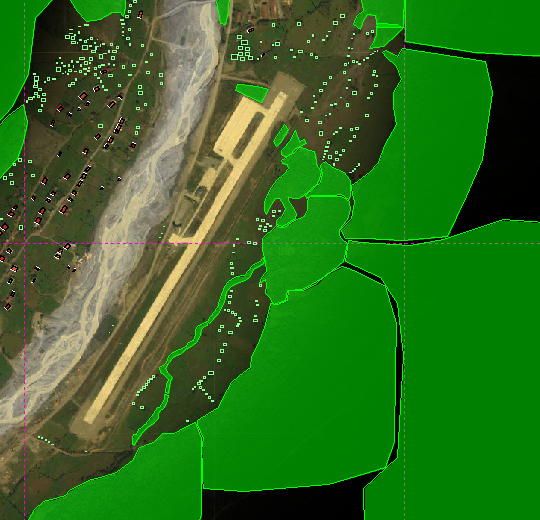 And this is what it looks like in P3D. You can see where is just photo scenery and where are actual trees.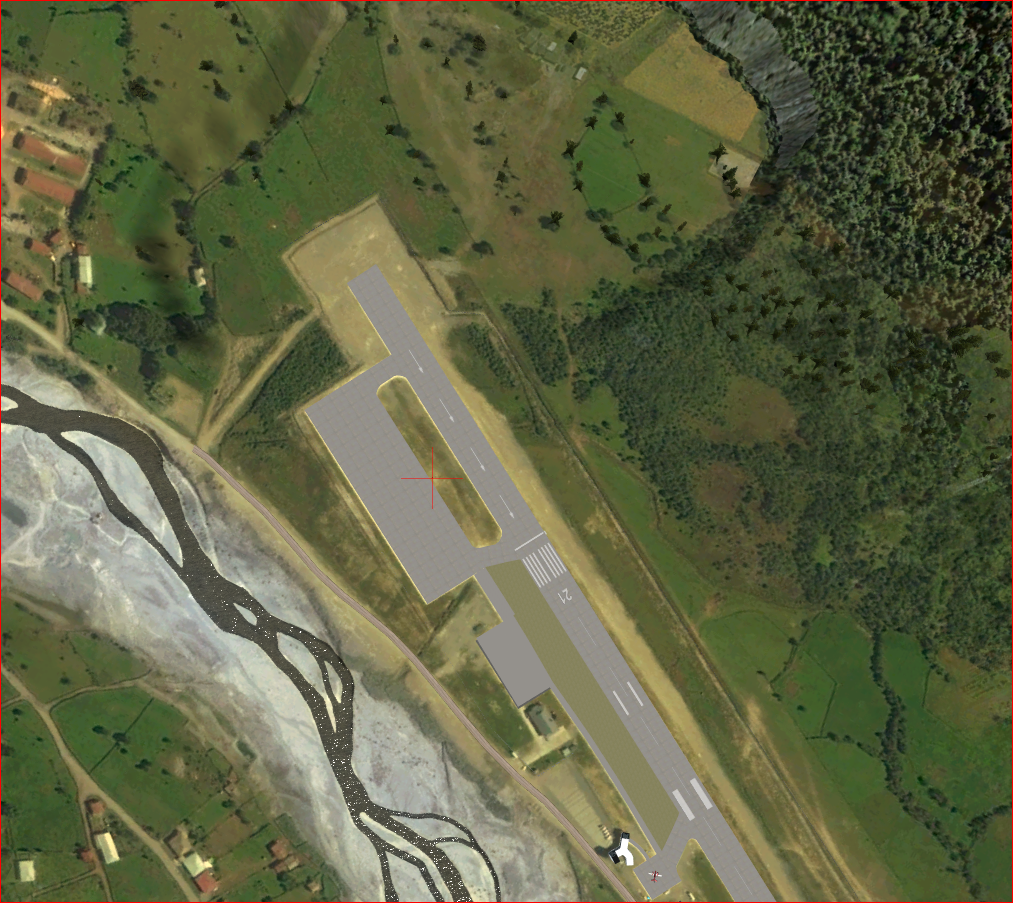 My first suspicion was the flatten around the runway. But this did't hold up. The right upper side is also flattened and there are some trees in that area. Also the trees at the end of the runway are visible although they are within the flatten area. This is the flatten area in SBUILDERX: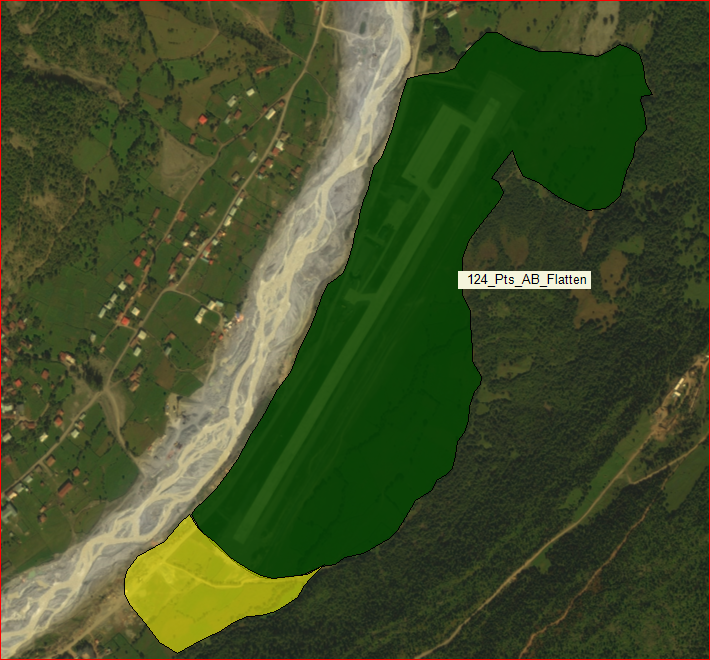 Since I've had a few versions of the scenery before (mainly a basic AFCAD from ADE) I thought I have some old file activated which contains some exclusion area. But I could rule this out also by a very good search and with the help of the SimpleAirportScanner:

Both files are the newly compiled by ADE where the airport looks like this: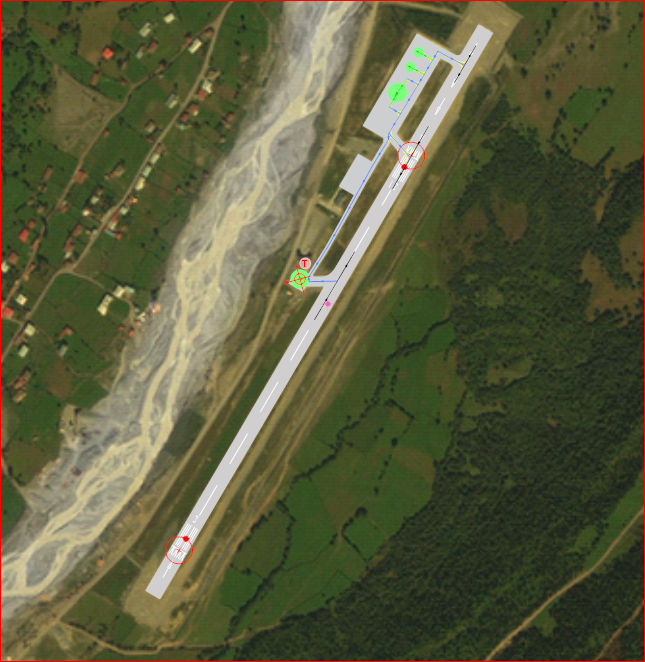 Also nothing strange going on there...
What I can rule out also is anything related to the default scenery. There is actually none for UGMS. Without my scenery activated there are just mountains and trees.
Anyone of you has an idea?
EDIT: Sliders of autogen vegatation are fully right (extremely dense)
Last edited: