Hello,
I have this in another Forum wrote too. It is in German.
Now i want to write in English.
I wrote a Tutorial in German Language:
GMax und unser erstes Haus (GMax and our first House)
This Tutorial descript to build an House with Day and Night Texture.
It is for Beginners of GMax.
Okay, I have wrote this Tutorial in the equal time where I build this House in GMax.
After I finished my Tutorial - I finished the Building in GMax.
I compile the xml and set the bgl into my Scenery.
As i was in FS - i look around the Scenery - ooh damned, where is my House. I don't see them nowhere in my Scenerie.
By Good - there was going a little bit wrong.
I start EZ-Scenery and look where my bgl is.
I found my bgl in EZ - they have found the place in the locked Objects.
I start my GMax and take a look what I have done.
Now, I found the Point there was going false.
As I set the Pivot-Point aligned to the Object I press the button too for aligned with the World.
And this was my fault.
I have this work doing back. I set only the Pivot to aligned with the object. Export the Gmax and edit the xml with the same Coordinates of the first xml - compile it and set this new bgl in my Scenery.
I start my FS - and ooooopppppsssss there was my House at the right place in the Scenery.
I start the EZ-Program and whooow the House was in another place as in the locked Library. I have now set my House without Problems in the Scenery.
Okay, take A look of the Following Picture, This is my Tutorial-House.
With Day and in the next Picture with Night Ambiente.
It look not very nice but I think for an beginner tutorial good enough.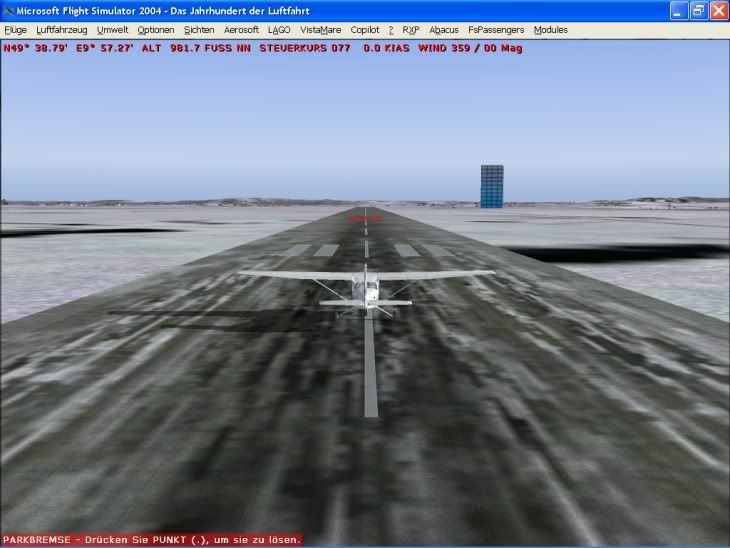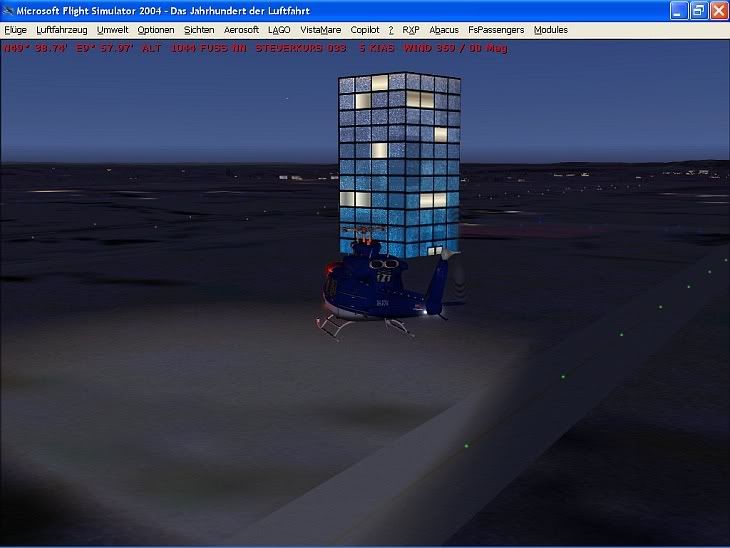 Now, Arno what do you think over this Phänomen???
Is it another way to blow up the Geo-Lock-Problem.
Have a Nice Time and ATG and HL.
Last edited: