Hi, just want to share my working progress.
Our main biggest airport in Indonesia, Soekarno-Hatta.
Domestic terminal
International terminal
Still no have clue to make a taxi line, many efforts if using a gmax poly.
Test rendering the airbridge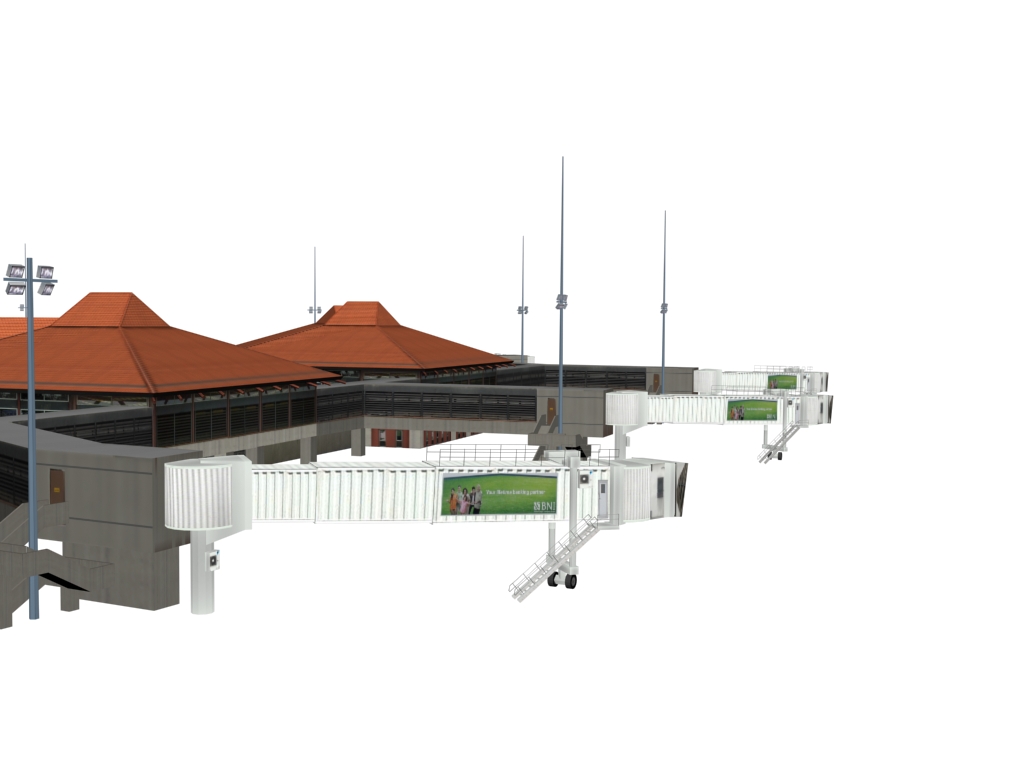 Still have a problem, can you see a thin white line across the runway?
That is the edge of the textures using fs2002 makemdl.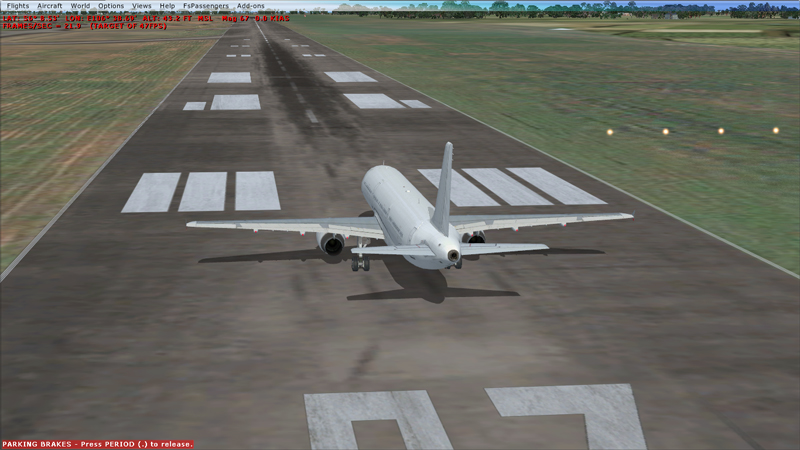 When I run close the white line, is gone.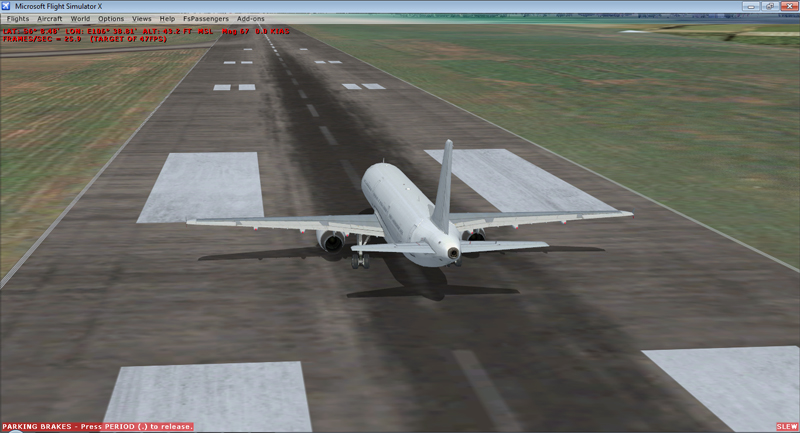 Hav a search in forum thread but still dont know the answer.