Administrator
Staff member
FSDevConf team
Resource contributor
Messages

32,349
Country
Since last week ModelConverterX supports reading and writing of glTF files for MSFS. But this version did not yet support all the material attributes that MSFS has. There are 15 different material types that can be used in MSFS and each of them have a different set of attributes.
The latest development release of ModelConverterX adds support for all these material attributes. This means that you can read them from the glTF file and also export them to glTF again.
The material editor does also show the available attributes. To work with the MSFS materials you can best select the MSFS filter at the top. If you change the material type attribute to the different types that are supported, the attributes will be updated to only show the ones that are supported by that material type.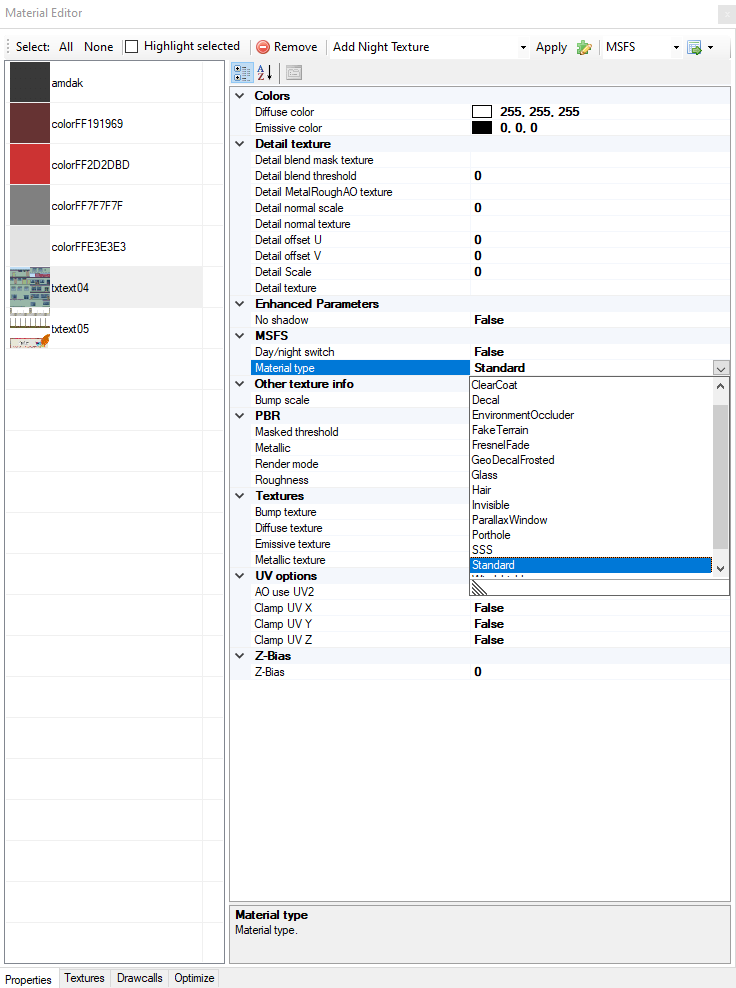 Since the MSFS materials are quite complex, I have not been able to test all attributes. So let me know if there is a bug in how certain of the materials are implemented.
Continue reading...