Textures problem
Hi jtanabodee.
I'm trying your light model to see if this is a technigue I can use for a scenery I'm working on. But I'm not getting the hang of it. See the image below (day/night from both in sim and mcx):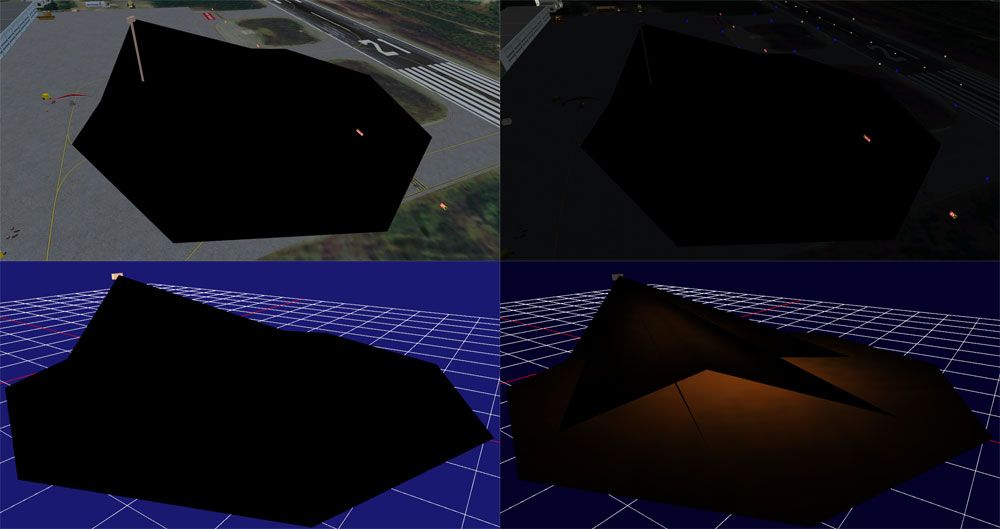 I do suspect that the problems is with the texture converting. I'm using ImageTool->DXT5->DDS. I've exported the LightGlow.gmax as it is in the Zip-file.
Do you reckon what I'm doing wrong?
Last edited: