Interesting thing with the new PBR material assignments in the P3D v4.4
At first I did not know how to bypass the material slots, but then by trying out no longer had an issue. Obviously, high-reflective surfaces benefit most from PBR, preferably planes, helicopters and vehicles etc. However, I have not yet created a plane to test the PBR materials. But I could take a Porsche Carrera GT from my Jena project for testing.
The first thing I noticed, that now also animated objects and also animated objects in the sky like airplanes, zeppelins are reflected in real time, that was not the case I think before.
Important are the material settings in the 3-D model
In 3dsm gives a real-time preview of the set PBR parameters
In the P3D, reflections are now also displayed curved
Not easily visible in the picture, but also the animated Blimp is mirrored in real time on the hood
Animated objects and their sub-animation (wheels) are mirrored
The dynamic lighting can also be rendered in real time
In the last two pictures there is a darkening of the sun remote side. I am not sure if there is a kind of ambient occlusion in the P3D now?!
The sun facing side is bright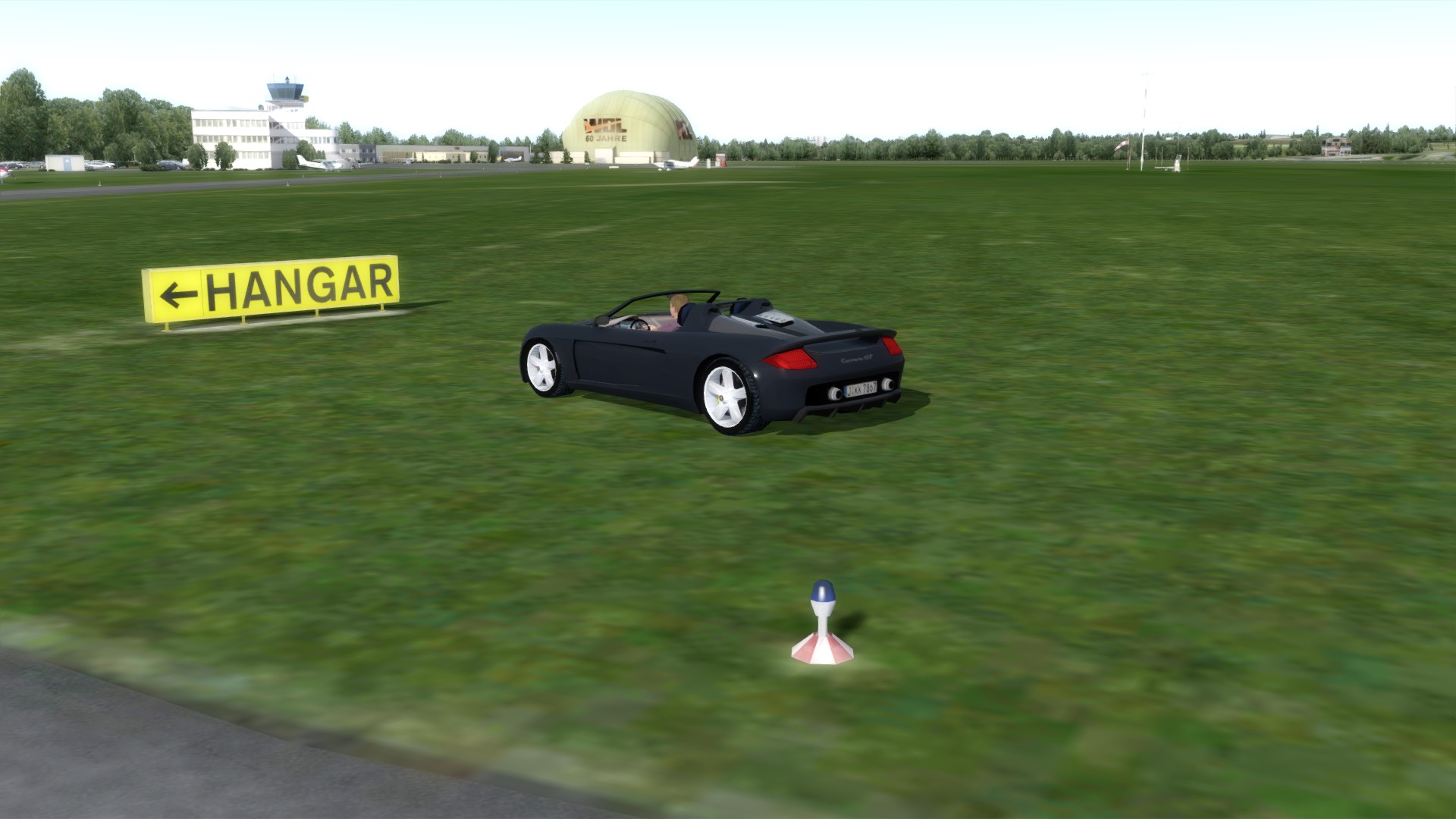 The opposite side is dark
Who wants to test the Porsche or its new material settings, a short description and installation instructions are included in the zip archive: