Hi,
Phuket Airport is Thailand's St Martin Airport. Because it is on an island and the runway is nearby the sea. When an airplane approaching the runway and almost land, it will fly over the white sand beach over the head of people like the way you see at St. Martin Airport.
My project on VTSP is almost done. It was done in FS9 by Prasong. I am converting with permission of his to FSX. Unfortunately, there were a lot of mistake during the making of FS9 version, such as runway was longer than the real and everything was misplace compare to the real world since ground poly didn't match photoscenery. Everything has to be placed again in ADE. Ground poly in previous version has to go to trash, and rebuild all over again.
I also have FSX property layer above FS2002 layer. It is nice and some specular can be seen during the daylight and reflection of water can be while it is raining. I would recommend anyone who make scenery for FSX try this.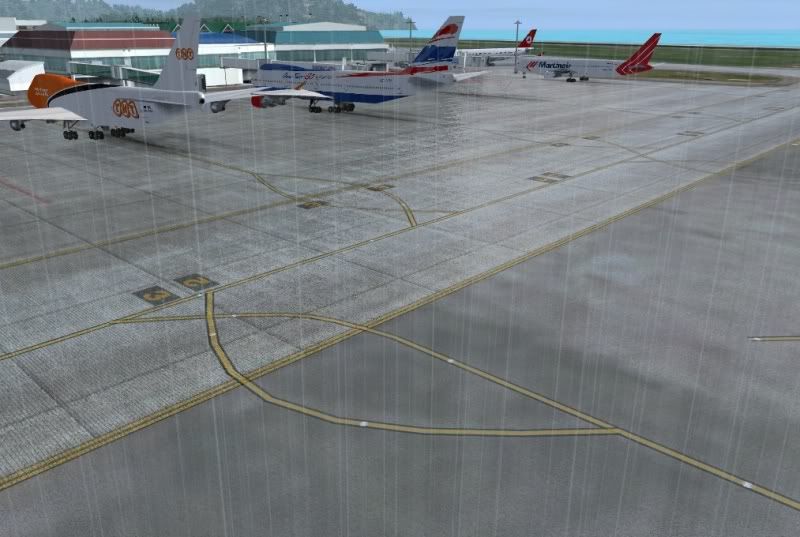 Merry Christmas to you all and Happy New Year too.
Best Regards,
Tic
Last edited: