Messages

3,921
Country
This is an island in southern part of Thailand called Samui, Surat Thani.
In this paradise island, there is a small and the only one airport. It has been voted for the top ten airport hosted by
www.smarttravelasia.com
(
http://www.smarttravelasia.com/travelpoll.htm
)
It is very beautiful and I can capture only 10-20% of the charm for flight sim user. Please take a look. The project has been done about 30%.
The gate is a lounge sitting among flowers, trees in the tropical garden. Lotus pond is around you to enhance security, preventing passenger enter to the prohibited zone. It is a so called "Tropical Paradise", isn't it?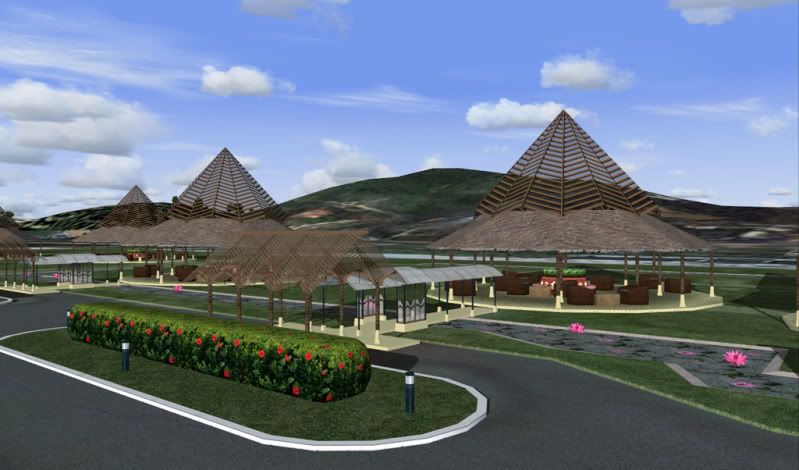 Small buses will pick you up at this point and lead you to the parking ramps to get on board.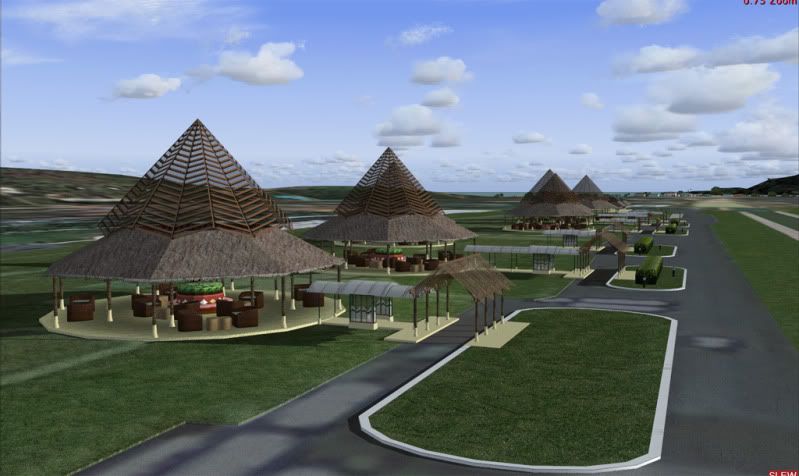 The parking bays.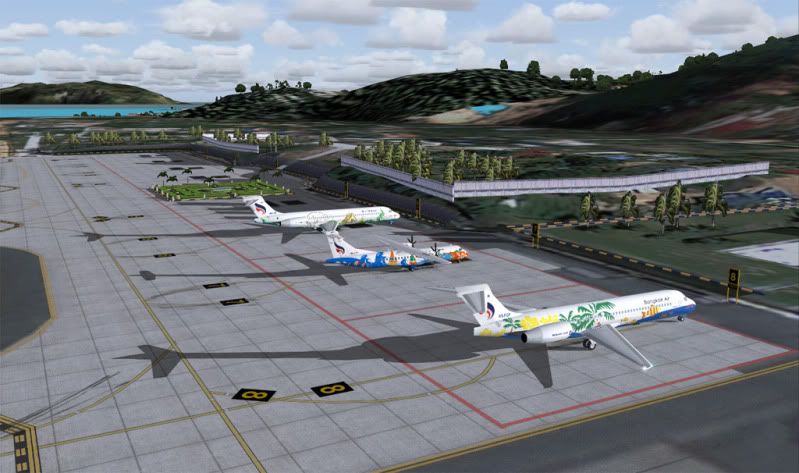 Garden on the ramp.
The whole picture of the airport.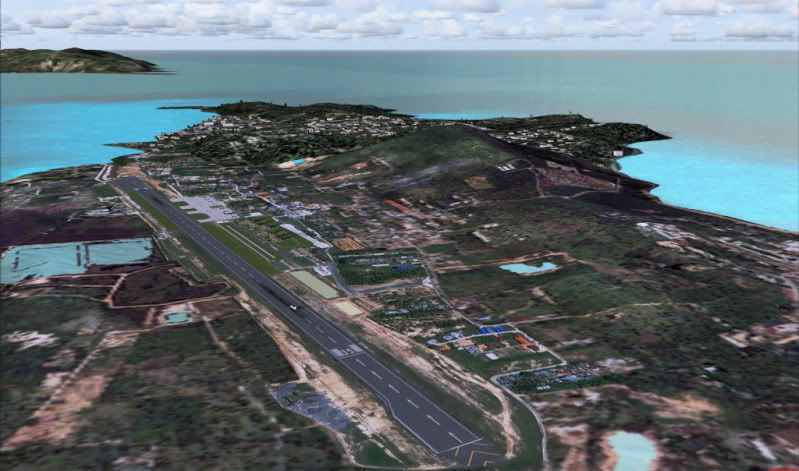 The whole island has been done to correct the shore line as much as possible and landclass, roads, rivershave been built. You can take a tour around the island on GA small airplane.