Hello together,
I want to introduce you to my first project. I went there for vacation two times now and I am in love with the area and the whole country. Flying there is really a great experience! Unfortunately the area gets no attention in terms of add-ons so I am forced to try it myself... and that's why I am here...
UGMS Mestia is a small airport in a mountanious village in Georgia. The airport was newly built in 2010 and it even made it to the 10 most beautiful airports list of the BBC (
LINK
).
I just started with scenery design and it is really not easy to know where to begin... A while ago I started with ADE, since UGMS is not included in FSX or P3D at all. So I started with a basic AFCAD file and was already happy with it. But after I was there this may and actually flew there (and now know how to navigate) I want more ...
I started with the ground image and it was not really easy to find a good one. I tried to blend it with the orbx FTX Global textures and I am quite happy with the result.
Since I am a total noob at modelling I asked someone to do the airport building for me. I think it looks great, I just have to find out a little more about the glass behaviour, right now it is little to transparent.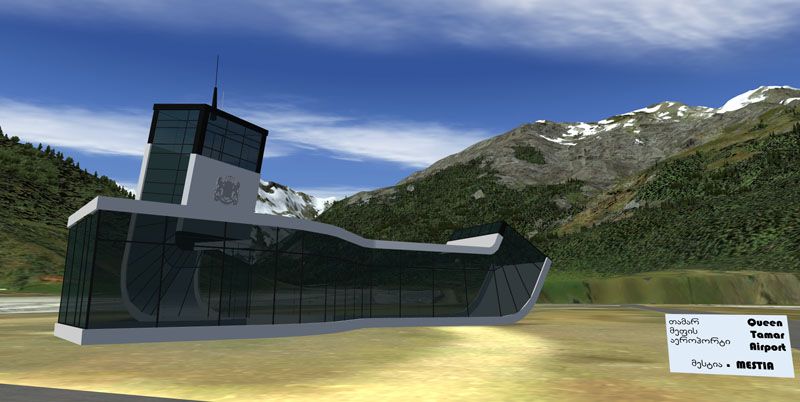 This is the view to the other side. Obviously there is a lot to do, but I just made the flag yet. In the background you can see some of the famous svan towers.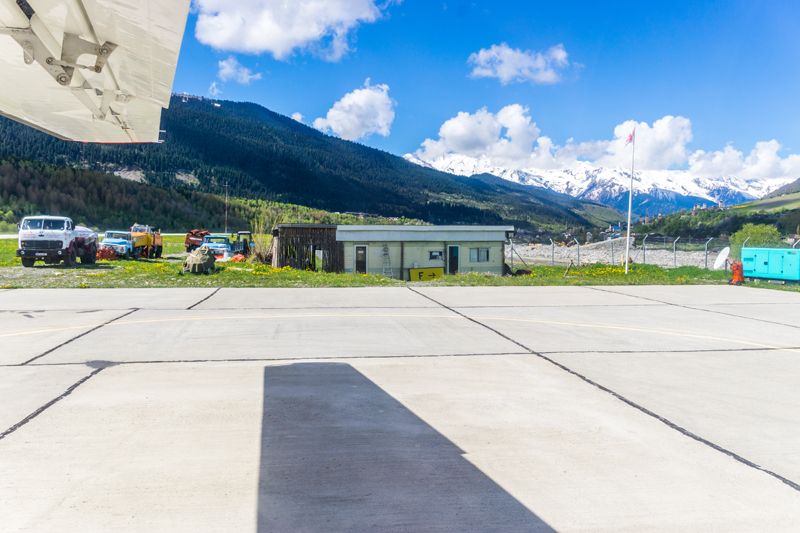 For anyone who is interested:
HERE
is Mestia Airport in Skyvector