Besides my Soloy project for P3DV5 I'm also working on the ancient Bill Ortis project from FS2004 times for V4.5 and V5 that I present here. The exterior model is only slightly modified so far, the focus is currently on the cockpit and its operation.
Since the real development is now 82 years ago and the original Bugatti never flew - information about the original cockpit is unfortunately quite rare - I decided first create the cockpit of the replica (N110PX), which flew successfully for the first time in 2016. There is a lot of information about this.
But I want to stick to the original engine with the 2 × Bugatti Type 50P Straight 8 4.9L, 340 kW (450 hp) each.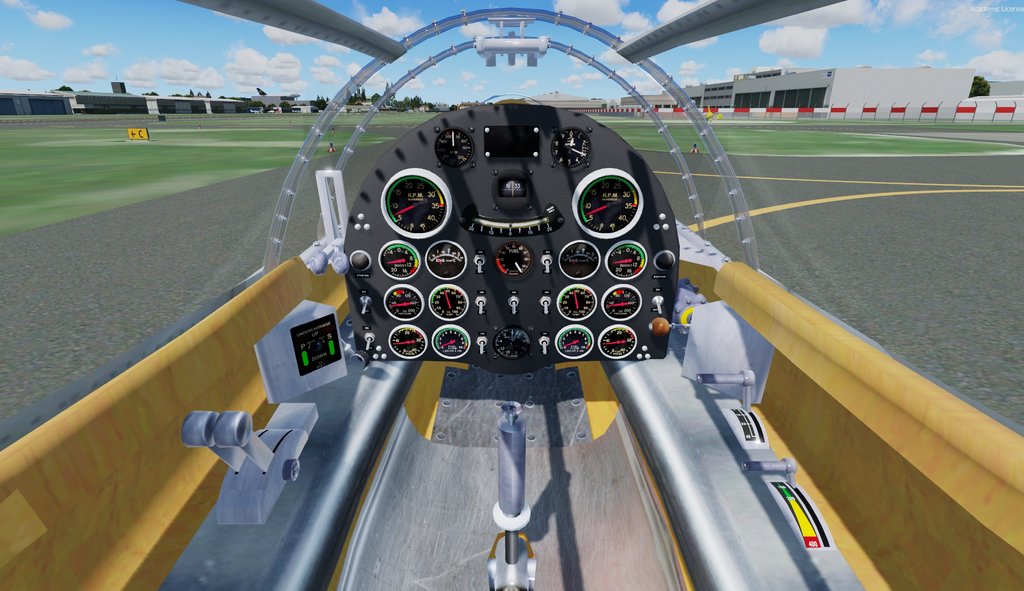 Many thanks to Bill, who gave me his permission to update and later to publish this fascinating aircraft with PBR etc.
Thomas