could not find a section for SimDirector but anyway this may not be a fault of SimDirector.
I have placed many objects in SimDirector and find it very easy to use, but i have noticed that only position, alt, and heading remain when the BGL is created.
I set objects with pitch and bank sometimes but this information is lost the object returns to horizontal.
Any ideas anyone? this may be a limitation of FSX / P3d.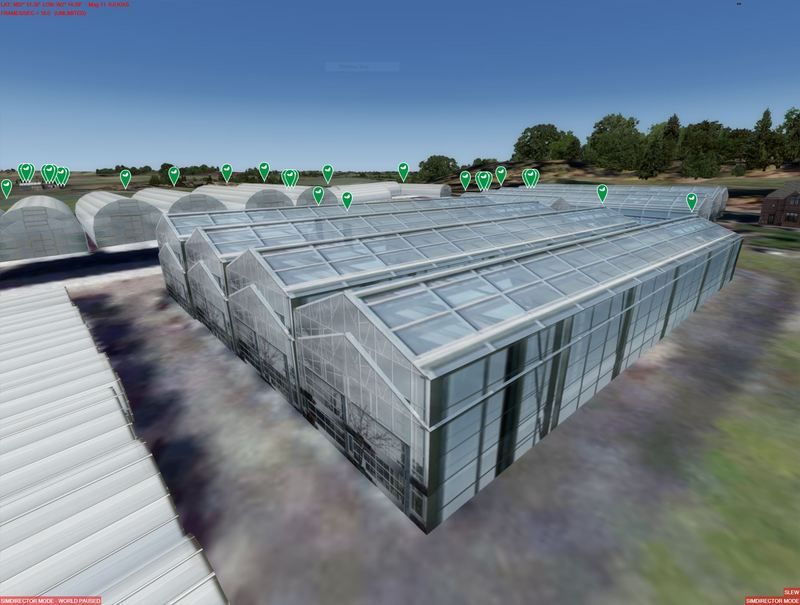 you can see here one copy of the greenhouse from the BGL file horizontal and the other from Simdirector file positioned correctly.