I wrote a little utility in C# to auto-create the folder structures that FS2020 requires, it might help people not make mistakes in editing the structure manually. I don't know about you guys, but I didn't like that process, this tool gets it right every time, and it makes it a lot easier to name things.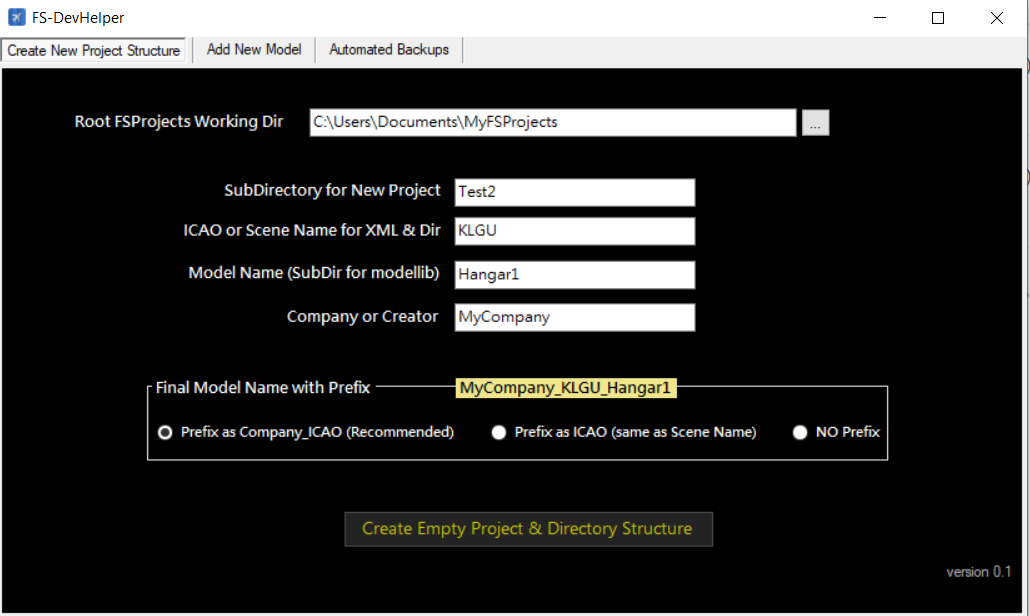 I am also adding an automated project backup for when the FS 2020 SDK crashes and to have multiple revisions when working on airports (async file copy that can have dirs setup to auto-copy on a timer), maybe a texture tracker to help organize exports. I know there a gazillion utils for the backups, but most of them are bloatware.
I'll release it soon, so busy modeling right now. It already works fine, but have not added backups yet. I am using it constantly and it does make things easier to manage.
I'll release it for free, if anyone has any other ideas or features that are simple enough, I may add them before releasing it.
Someone may make a better one eventually, but this works for now.
Last edited: