Messages

45
Country
I am having a viewing problem with my AI Aircraft editor V.2.2.4. The General Data window/screen is not fully visible and most of the important buttons/fields are "cut off" on the bottom and the right side. Because of this, I can't save any changes that I make because I can't see (or click on) the "1.UPDATE" button on the bottom of the screen.
This is exactly what I see on my screen. I have tried adjusting it but still can't get the entire window to view properly. The window is set at MAXIMIZED. Notice how the bottom/right side of the window is "cut off".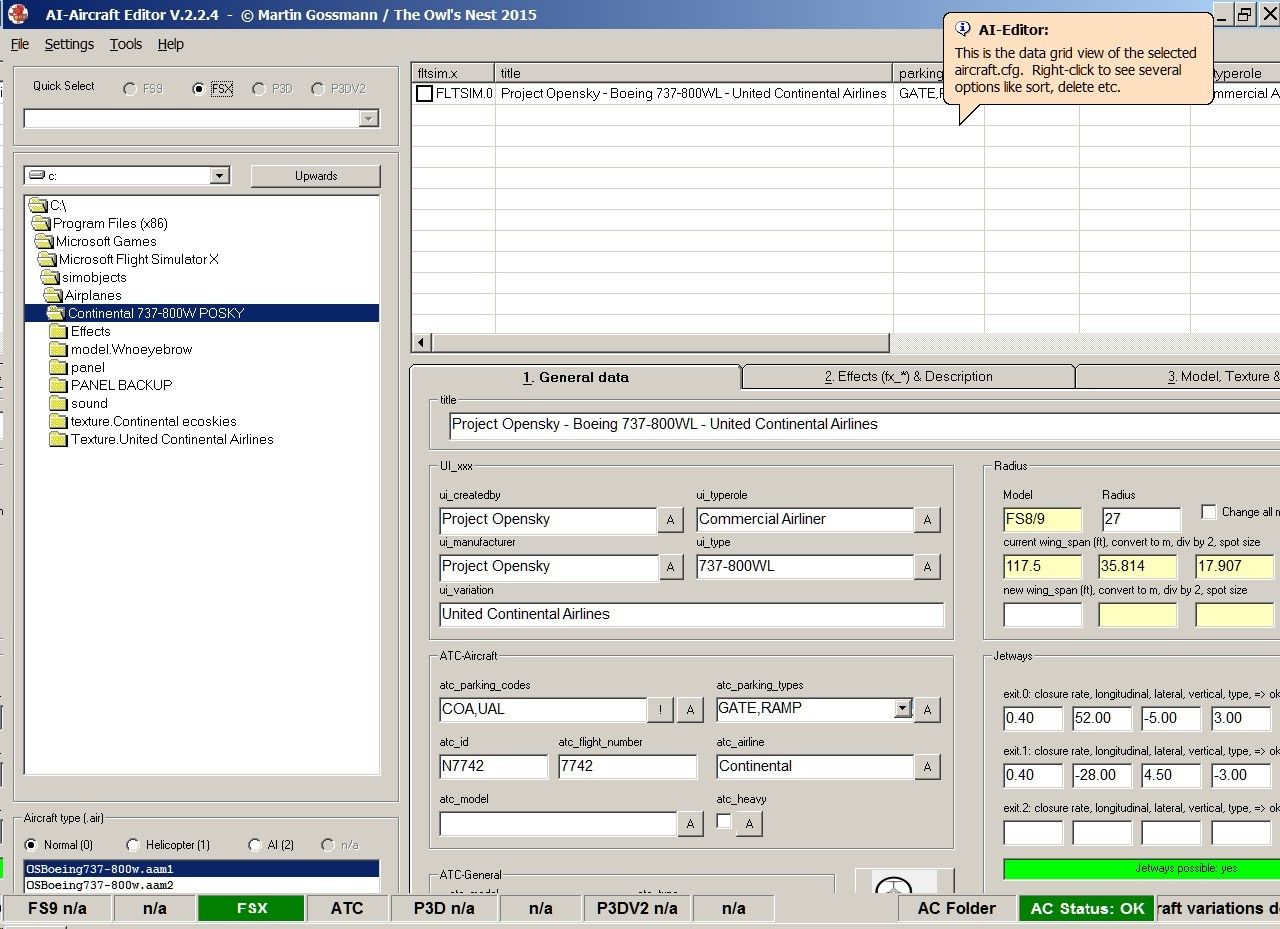 Any ideas on how to fix this?
Thanks for your help.
Scott
P.S.
This seemed like the only forum to ask this question since I could not find a AI Editor forum...