... today i would like to show you a small screenshot of my actual project called:
"Christoph 14" is based at "Traunstein - Germany" (More hospitals will follow) at the rooftop of the hospital on a ladingarea. The software will include the hole scenery of the hospital and the near area of Traunstein. Also included a brand new "Eurocopter EC135 T2" at "BMI" colors and "on top" of the original high landingskid. The helicopter is a working part of the software. As soon as the helicopter is "good for a screenshot", I will take a new picture to this side. (Updated 30.01.2016)
The scenery and the buildings are based on 2048px x 2048px textures. Day- and Night.
Opening hangadoors, custom windsock and many more thinks will be with the software.
The helicopter will be tested by a real EC135 T2 Rescue Pilot... so stay tuned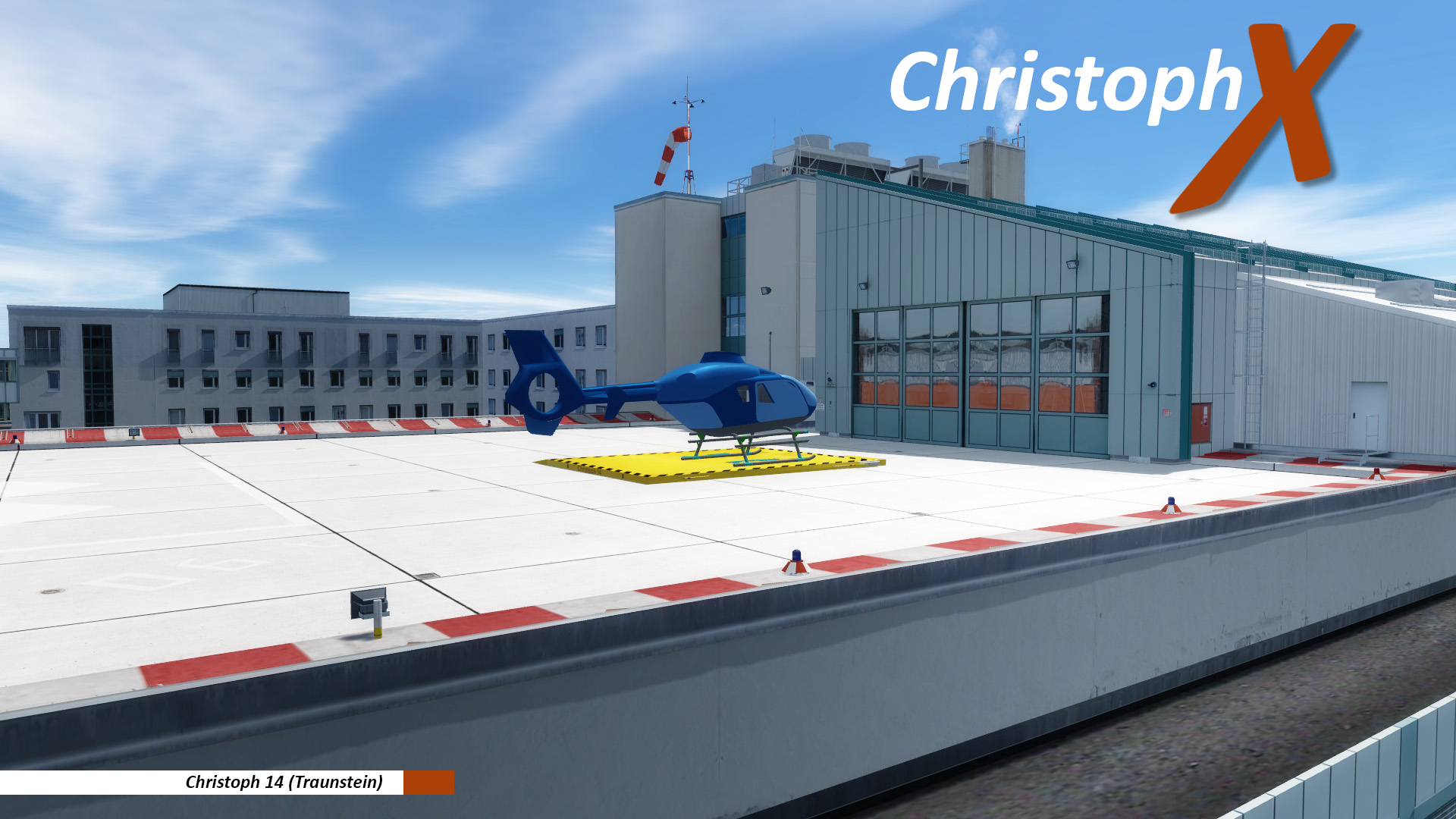 . .
Last edited: