Hello
A collegue of mine contacted me with the following problem, for which I do not have sufficient experience to offer him help.
Maybe someone here recognizes the problem.
ADE was used to create the airport ETNL (Rostock Laage)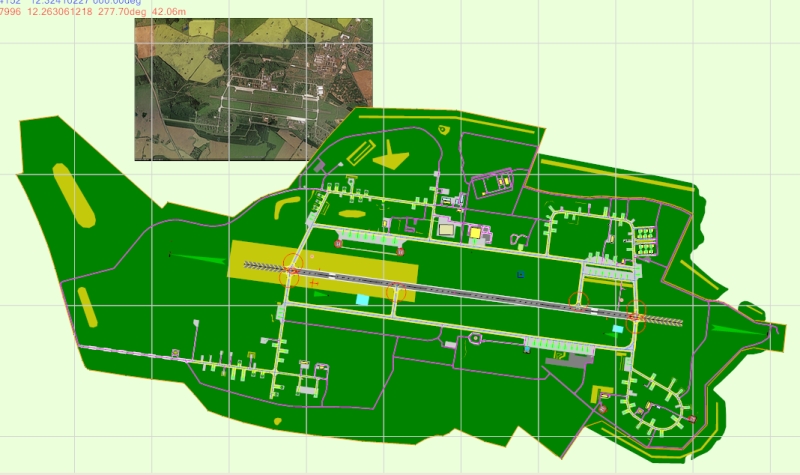 It contains many landclass polygons with closely spaced vertices to achieve smooth edges.
It contains also several Flatten when generating ramparts around parking areas.
Now there is a strange problem.
The project compiles properly and is activated on top priority in FSX Addon Scenery folder.
When the airport is loaded the first time after a new start of FSX, the landclass polygons are displayed only partially.
This problem does not occur when FSX is started with Stock- ETNL and subsequent activation of the ADE-ETNL in the Scenery Library.
Another "remedy" is to change in "Settings => display => Scenery" the Mesh Complexity slider (independent in which direction, any change will do), while FSX is running with ADE-ETNL.
Any opinion or help is highly appreciated.
Helli Hauck
Last edited: