Messages

3,819
Country
This thread is a continuation of an issue first raised in October:
I guess I spoke too soon. While TS opens and imports fine, it seems that any change that reorients the display, removes it and it does not refresh, the window remains blank, even after quitting and restarting. Presumably every restart of P3D resets this condition and it is due to the .dll version mismatch. I do have many of the SDK's from P3D V2 down to FSX, so replacing the .dll is a possibility but I'll wait to see what "develops" here, ty.
Please see first sticky above.

Don
Your reply appeared to relate to the update released around that time. Apologetically, I abandoned that project until now, so the problem may appear to have been solved. In reality, the problem is actually "reversed," or at least revised.
So I started in yesterday with TS and I accepted the invitation to update. It would import my flatten but not display the dots. I could tell it had loaded because the geographical coordinates were correct. On one occasion I invoked the display units window and the dots appeared. I was able to mouse over them and see the pop-up messages - then it all disappeared, I think I changed the zoom or tried to scroll or something. Here is the view: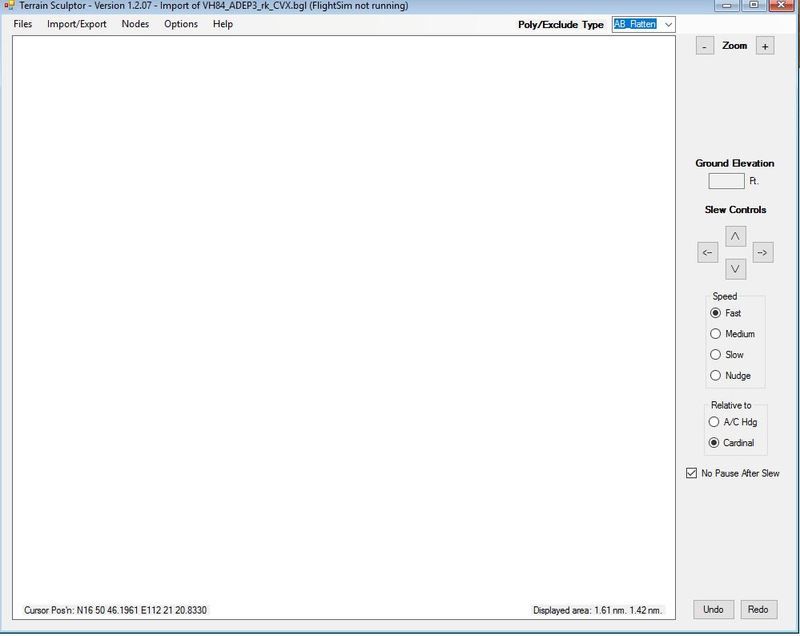 I have two TS folders in my FSX Tools section and the one labeled "stable release" relates to version 12.0.2. It loads, displays and scrolls as expected, although I have not yet tested in in a session with the simulator running.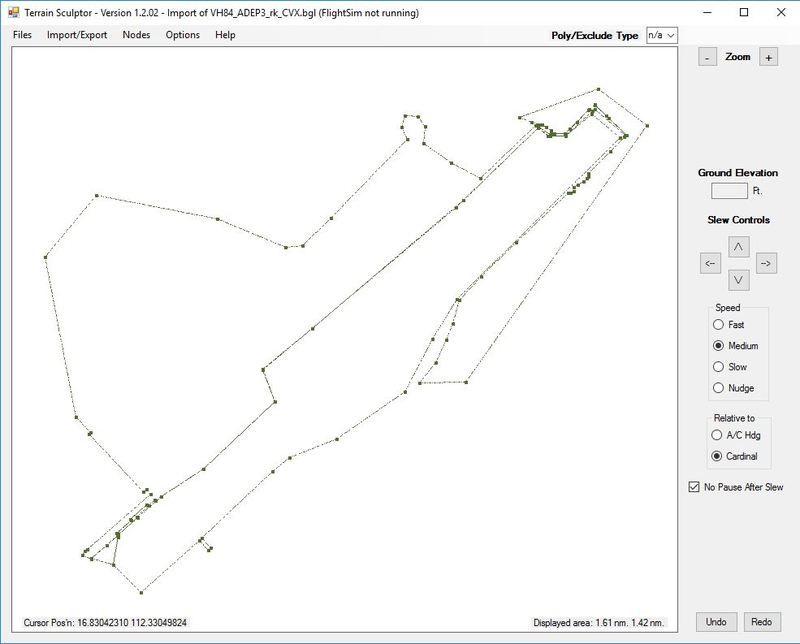 In October I was working exclusively with the latest version of P3D, I am currently working in FSX-SE, although I don't see how the presence of the simulator can change the display characteristics of TS.
EDIT
So I started FSX and apparently taught the stable version how to withhold the display as well. With FSX running and the "not connected" message showing, I zoomed and consequently erased the display. I restarted TS 12.0.2 and it gave the connected to FSX through FSUIPC message, but refused to display dots.
Last edited: