Hi
I'm learning how create my own LWMs to modify coasts. Right now I'm using SBuilderX for exporting shape files into SBX to make them compatible with SBuilder9.
But I've found that, after the compilation, several LOD13 fill other contiguous LOD13: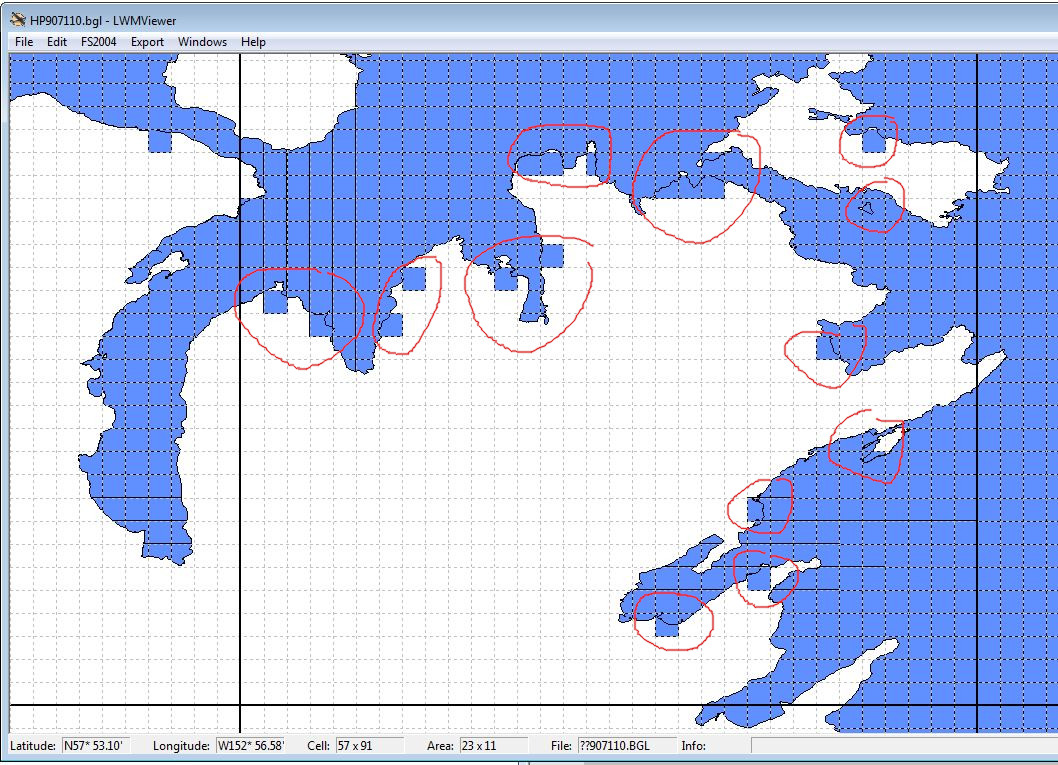 BTW It's the coast of Kodiak island. The data has been taken from open streetmaps and I sliced it accordly its LODs (from LOD8 to LOD13) in QGIS (sadly Sbuilder cut all the polys into LOD13 quads).
Let's focus in one of them. This one is just in front of Kodiak Airport (PADQ).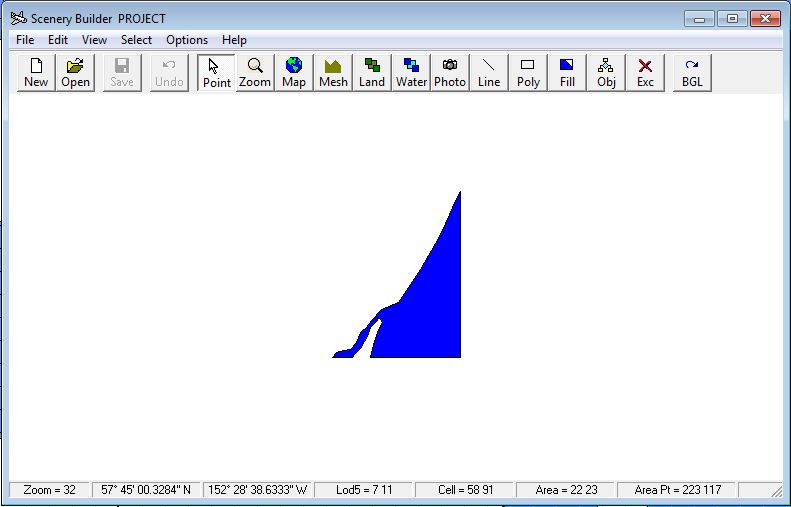 After check the vertex, all seem correct. None of them are outside the boundaries of its LOD13. But...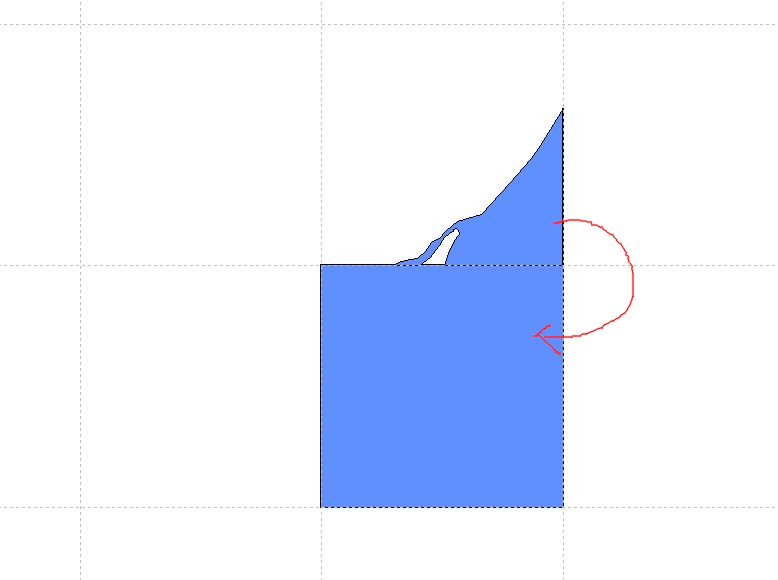 (I've attached the .sbx of this poly)
Why could it happen this behaviour?
Thank you for your time